Strathbogie Shire Wineries
With spectacular vistas punctuated by rocky granitic outcrops, the Strathbogie Ranges Wine Region is located between Seymour and Benalla, east of the Hume Freeway with the township of Euroa at its heart. This wine region is approximately one and a half hour easy driving north-east of Melbourne.
The Region moves from the cooler climate wines in the south to the more temperate conditions in the north. Wineries range from larger wineries to the small family gem wineries. Established vineyards have developed in the region with the quality of wines produced being acknowledged by wine experts across Australia.
Download brochure here
Check out the Strathbogie Ranges Wine Association webiste here
Antcliff's Chase Wines
535 Caveat-Dropmore Rd, Caveat VIC 3660
Phone: (03) 5790 4333
Click here for website
Baddaginnie Run Wines
Phone 0404 289 428
Email: This email address is being protected from spambots. You need JavaScript enabled to view it.
Click here for website
Box Grove Vineyard
955 Avenel-Nagambie Rd, Tabilk VIC 3607
Phone: 0409 210 015
Email: This email address is being protected from spambots. You need JavaScript enabled to view it.
Click here for website
Tasting room and eatery, open by appointment.
Baptista Wines
139 High Street, Nagambie, VIC 3608
Phone: (03) 5794 2514
Click here for website
​
Elgo Estate Wines
2020 Upton Rd, Upton Hill VIC 3664
Phone: (03) 5798 5563
Email: This email address is being protected from spambots. You need JavaScript enabled to view it.
Click here for website
Note: Tours and tastings by appointment only
Fowles Winery
Corner Hume Fwy and Lambing Gully Rd, Avenel VIC 3664
Phone: 03 5796 2150
Click here for website
Goulburn Terrace Wines
340 High Street, Nagambie VIC 3608
Phone: 03 5794 2828
Email: This email address is being protected from spambots. You need JavaScript enabled to view it.
Click here for website
Hide and Seek
204 Goulburn Weir Murchison Road, Nagambie VIC 3608
Phone: (03) 5794 1800
Email: This email address is being protected from spambots. You need JavaScript enabled to view it.
Click here for website
Maygars Hill Winery
53 Longwood Mansfield Road, Longwood East, Victoria Australia 3666
Phone: 0402 136 448
Email: This email address is being protected from spambots. You need JavaScript enabled to view it.
Click here for website
McPherson Wines
Goulburn Valley Hwy, Nagambie VIC 3608
Phone: (03) 9263 0200
Click here for website
Mitchelton Winery
470 Mitchellstown Rd, Nagambie VIC 3608
Phone: (03) 5736 2222
Click here for website
RPL Wines
420 Alexandersons Road, Locksley. Victoria. Australia. 3665
Phone: 0427 383 556
Email: This email address is being protected from spambots. You need JavaScript enabled to view it.
Click here for website
​
Santrevi
54 Longwood Mansfield Road, Longwood East, Victoria Australia 3666
Phone: 0430 075 919
Tahbilk Winery
254 O'Neils Road, Tabilk Victoria 3608
Phone: (03) 5794 2555
Click here for website
Twelve Acres Winery
1236 Nagambie Rushworth Road, Bailieston, VIC 3608
Phone: (03) 5794 2020
Email: This email address is being protected from spambots. You need JavaScript enabled to view it.

Veldhuis Winery Estate
96 McCrackens Road, Locksley Vic 3665
Phone: 0414 015 221
Tours and tastings by appointment only
​

Wine by Sam
69 Anzac Ave, Seymour VIC 3660
Phone: (03) 5799 0437
Click here for website
Whistle and Hope Wines
Phone: 0407749441
Email: This email address is being protected from spambots. You need JavaScript enabled to view it.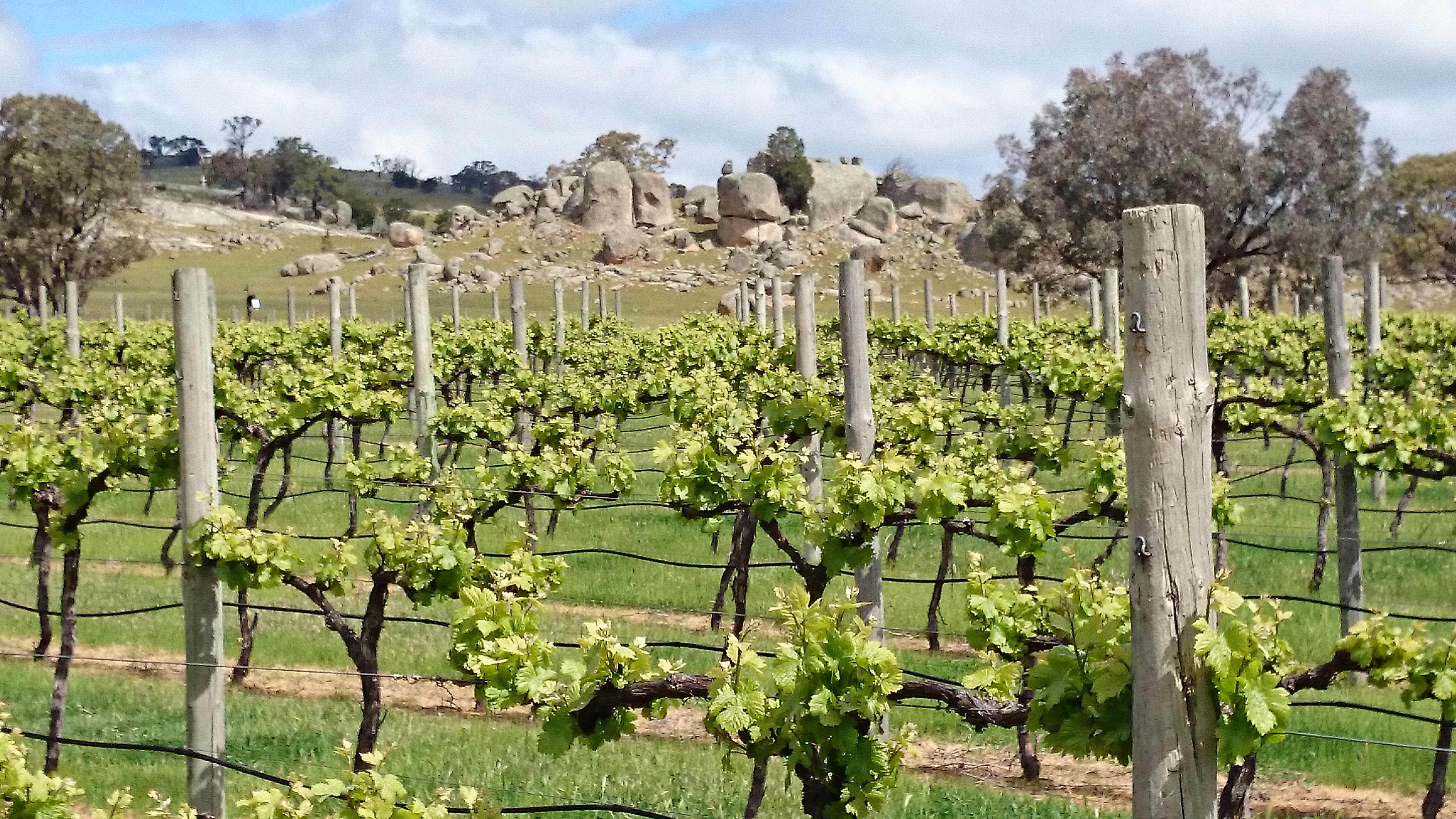 ​
​