Strathbogie Shire has an abundance of amazing tracks and trails to explore. There are tracks and trails to suit all ages and all fitness levels.
We've been doing lots of (seriously awesome) work mapping them. It means you can use our online mapping tool, Pozi, to check out our walks and see pictures of some of the walk's highlights.
It's almost like you're enjoying the walk online (but we all know that's not nearly as good).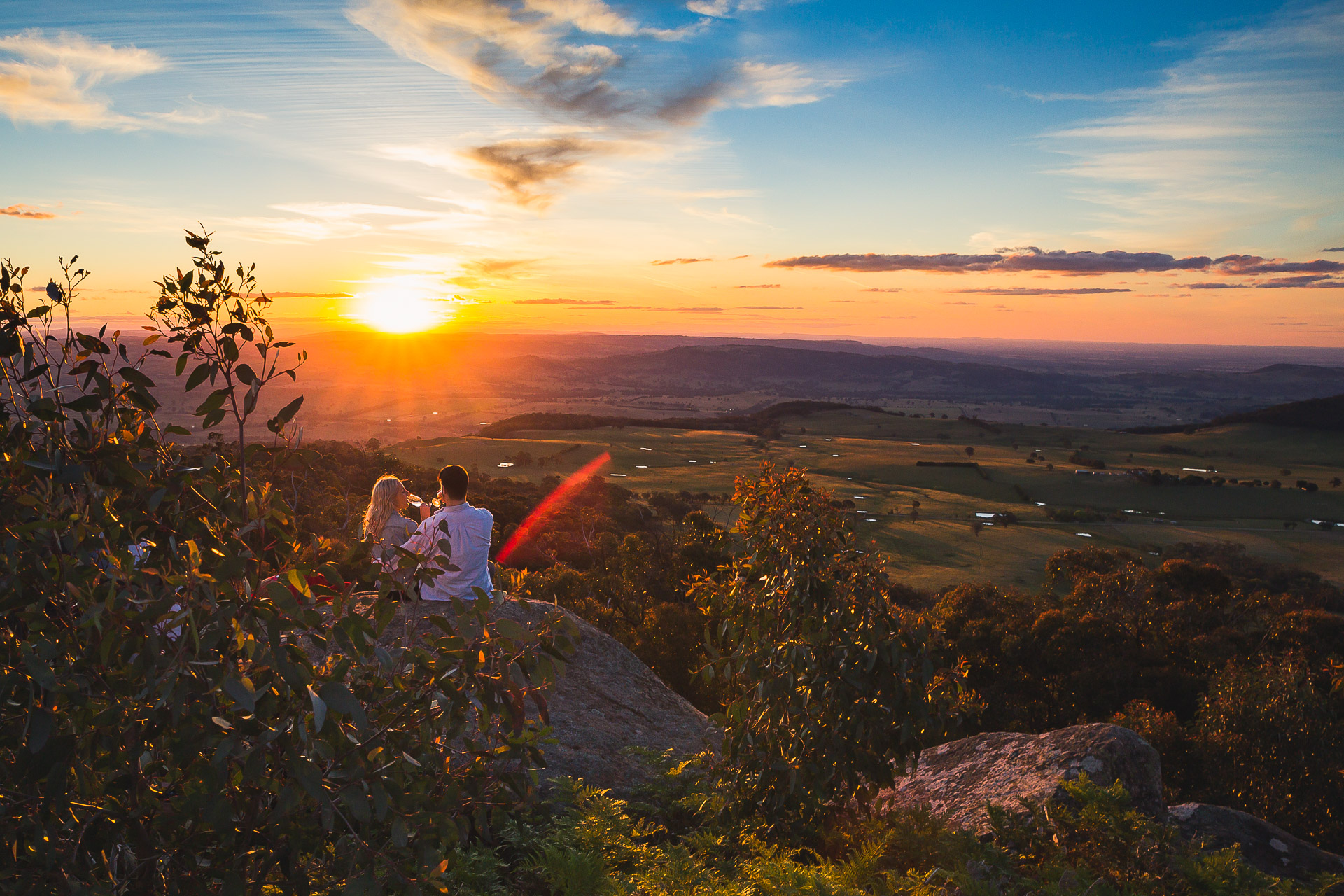 Avenel
Avenel Heritage and Nature Trail
With the discovery of gold to the north, traffic increased substantially. The township became a significant way point for travellers. The crossing was bridged and Cobb & Co coaches used the nearby Royal Mail Hotel (1847) as a staging post. This historic building is just one example of many you will visit on your walk.
Click here for more information
Mangalore Floral Walk
Mangalore Nature Conservation Reserve sits beside the Goulburn Valley Freeway. After initially losing 1.5ha from its western side to the construction of the freeway, it has been re-endowed and more than compensated. An addition of 14ha bushland from landholdings on the eastern boundary was made. Surprisingly, the freeway noise is relatively mute.
Click here for more information
Euroa and Surrounds
Balmattum Hill Walking Track
A peaceful retreat for all to enjoy.
Click here for more information
Bridge to Bridge Walk
This is an easy walk on mostly flat terrain.
The one steep section of the track has a hand-rail.
Click here for more information
Cleo's Track
Experience the grandeur of the recently protected Strathbogie Forest. Descend from dry open woodland into ferny wet gullies and the swampy origins of Seven Creeks. It starts in forest and ends in the same forest, but there are different kinds of forest in between. From the bottom, the only way is up. Inspect a rocky outcrop of stacked granite boulders. Enjoy trees so big they make you wonder, how big were trees here before logging?
Click here for more information
Golden Mountain Walking Track
The walk is recommended as a slow ramble towards the peak of Golden Mountain. Walking along old logging tracks you will pass large moss covered granite boulders, Eucalypts including Peppermint Gum and Ti-tree thickets. At the summit you will be rewarded with magnificent views to both the east and west.
Click here for more information
Gooram Falls Trail
Gooram Falls is a great place to visit for a relaxing day by the water. The two cascading falls are a part of Seven Creeks Wildlife Reserve, with the water source being Seven Creeks. There are two small falls roughly 20 metres apart surrounded by indigenous bushland and rocky outcrops. While you are there, you could explore the other natural attractions of the Strathbogie Ranges.
Click here for more information
Mt Wombat Flora & Fauna Reserve
Mt Wombat and Garden Range Flora and Fauna Reserve, in the area around Mt Wombat, is perhaps the most well known nature reserve in the Strathbogie Ranges.
Most visitors drive to the top of Mt Wombat for a great view over the Tableland to the east and over the plains to the north and west. But few people venture beyond the track and car-park and fewer still explore other parts of the reserve....Why not ?
Click here for more information
Seven Creeks Walking Track
The Seven Creeks Walking Track was established in 1988 by the Euroa Apex Club as a Bicentennial project.
The walking track encompasses the Seven Creeks passing through Floodplain Riparian Woodlands. The track surface ranges from well-maintained asphalt, grassed areas and loose gravel. The Balmattum Hill Walking Track can be access via the southern end of the Seven Creeks Walking Track.
Click here for more information
Graytown
POW Camp, Gold Diggings and Cemetery Walk
This intriguing history walk takes you through the Graytown WWII Prisoner of War Camp site into Heatcote-Graytown National Park and onto the Graytown Cemetery, then back via Graytown gold diggings to close the loop at the old township site.
1. Graytown Prisoner of War Camp
2. Dirt track to Graytown Cemetery Rd
3. Graytown Cemetery
4. The Diggings
5. Grand Yellow Box tree
6. Site of Graytown Township.
7. A small corner of Heathcote-Graytown National Park
Click here for more information
Nagambie and Surrounds
Melville's Lookout Track
Melville's Lookout is named after Captain (Francis) Melville, who was a notorious goldrush era bushranger.
Mt Black Quarry can be viewed from the Lookout track. Granite blocks were mined here to use in the construction of the Goulburn Weir wall in the 1890's.
Click here for more information
Ruffy
Ruffy Snow Gum Reserve Walking Track
A circuit of this reserve takes you through swampy riparian woodlands dominated by ancient mountain swamp gums, past a tiny population of snow gums, remnants of a colder climate and skirts a chain of dark deep billabongs into bandicoot and koala territory.
Click here for more information
Ruffy-Eddy Lane, Town and Country Walk
Eddy Lane is in current use as a walking track. Combining it within a loop connected to both roads entering Ruffy Township has the advantage of offering visitors an easy town and country experience.
Violet Town
Honeysuckle Creek Walking Track
The Honeysuckle Recreational Environment Project began in 2002, and since then has had an active volunteer group taking on the management, preservation, and development of this Reserve area.
Volunteers are planting thousands of native trees, shrubs and grasses in the Reserve. The local primary school and community members are involved in environmental educational activities. An identification brochure for birds that occur along the creek is available locally.
Click here for more information
Whroo
Balaclava Mine and Whroo Cemetery Trails
Exploration of the Whroo Historic Trail unearths evidence of a different, busy, crowded and culturally significant past. The open cut of the impressive Balaclava Mine marks one end of the journey. Remnants of Victoria's gold rush era can be discovered all along the way. Underground storage tanks, mining shafts and tunnels, building rubble and foundations, century old rubbish dumps and gold mining infrastructure comprise an historic treasure trove.
Click here for more information