Please note online bookings close at 4pm on Friday before that weekend's screening. Tickets are still available the door 30 minutes prior to the movie starting.
The Least of These: The Graham Staines Story
Friday 22nd November at 7:30pm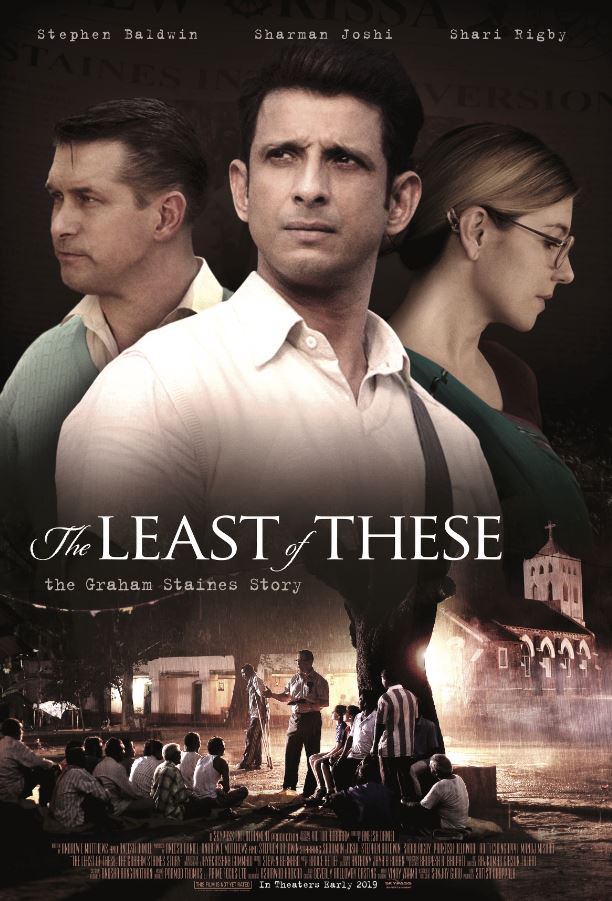 PG, 112 mins, Drama
As the social fabric of life in rural India disintegrates in the 1990s, journalist Manav Banerjee and his pregnant wife move to the town of Orissa for new opportunities and the promise of a lucrative career. When speculation mounts that local Australian missionary Graham Staines is illegally proselytizing leprosy patients, Manav launches an undercover investigation for his newspaper.
Starring: Sharman Joshi, Stephen Baldwin & Shari Rigby
Amazing Grace
Saturday 23rd November at 8pm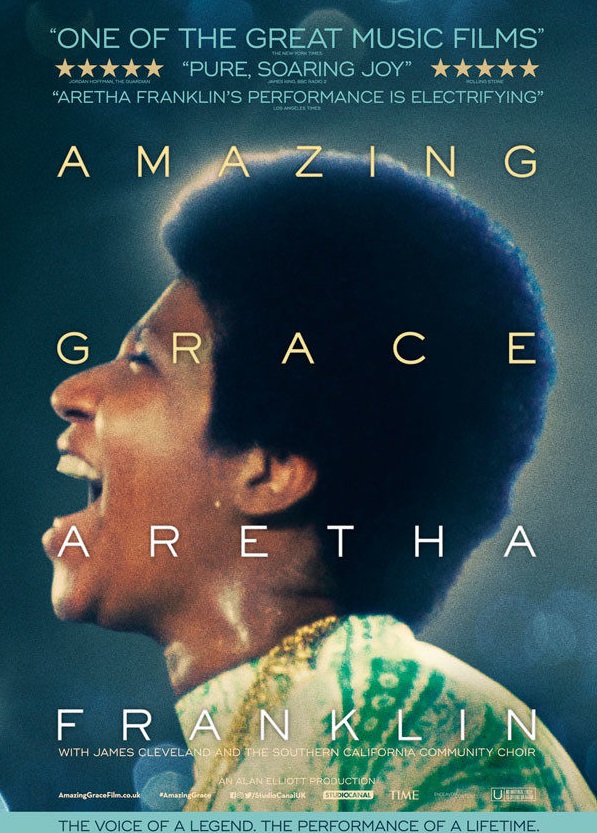 Sunday 24th November at 4pm
G, 99 mins, Documentary/Musical
A documentary presenting Aretha Franklin with choir at the New Bethel Baptist Church in Watts, Los Angeles in January 1972.
Starring: Aretha Franklin & James Cleveland
Blinded by the Light
Saturday 30th November at 8pm
Sunday 1st December at 4pm
PG, 118 mins, Comedy
In England in 1987, a teenager from an Asian family learns to live his life, understand his family and find his own voice through the music of American rock star Bruce Springsteen.
Starring: Viveik Kalra & Dean-Charles Chapman
Maleficent: Mistress of Evil
Saturday 7th December at 8pm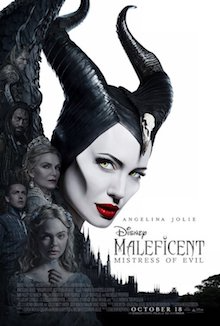 Sunday 8th December at 4pm
PG, 118 mins, Fantasy
Maleficent and her goddaughter Aurora begin to question the complex family ties that bind them as they are pulled in different directions by impending nuptials, unexpected allies, and dark new forces at play.
Starring: Angelina Jolie, Elle Fanning & Michelle Pfeiffer
Last Christmas
Saturday 14th December at 8pm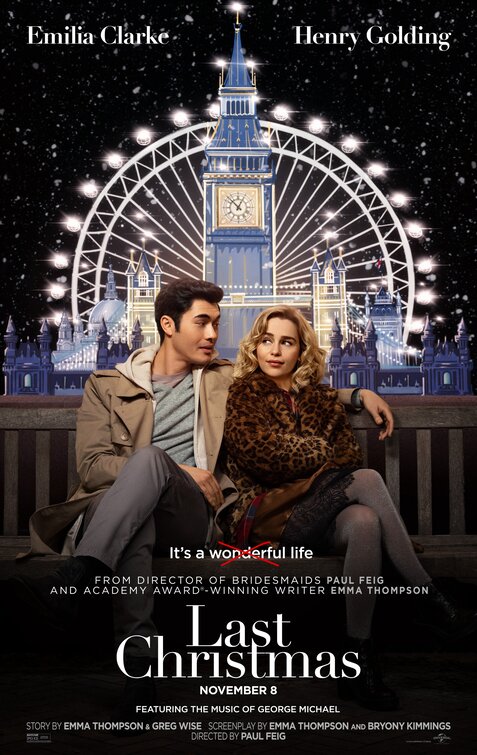 Sunday 15th December at 4pm
PG, 103 mins, Romance
Kate is a young woman subscribed to bad decisions. Her last date with disaster? That of having accepted to work as Santa's elf for a department store. However, she meets Tom there. Her life takes a new turn. For Kate, it seems too good to be true.
Starring: Emilia Clarke, Emma Thompson & Henry Golding
The Euroa Community Cinema will be closed from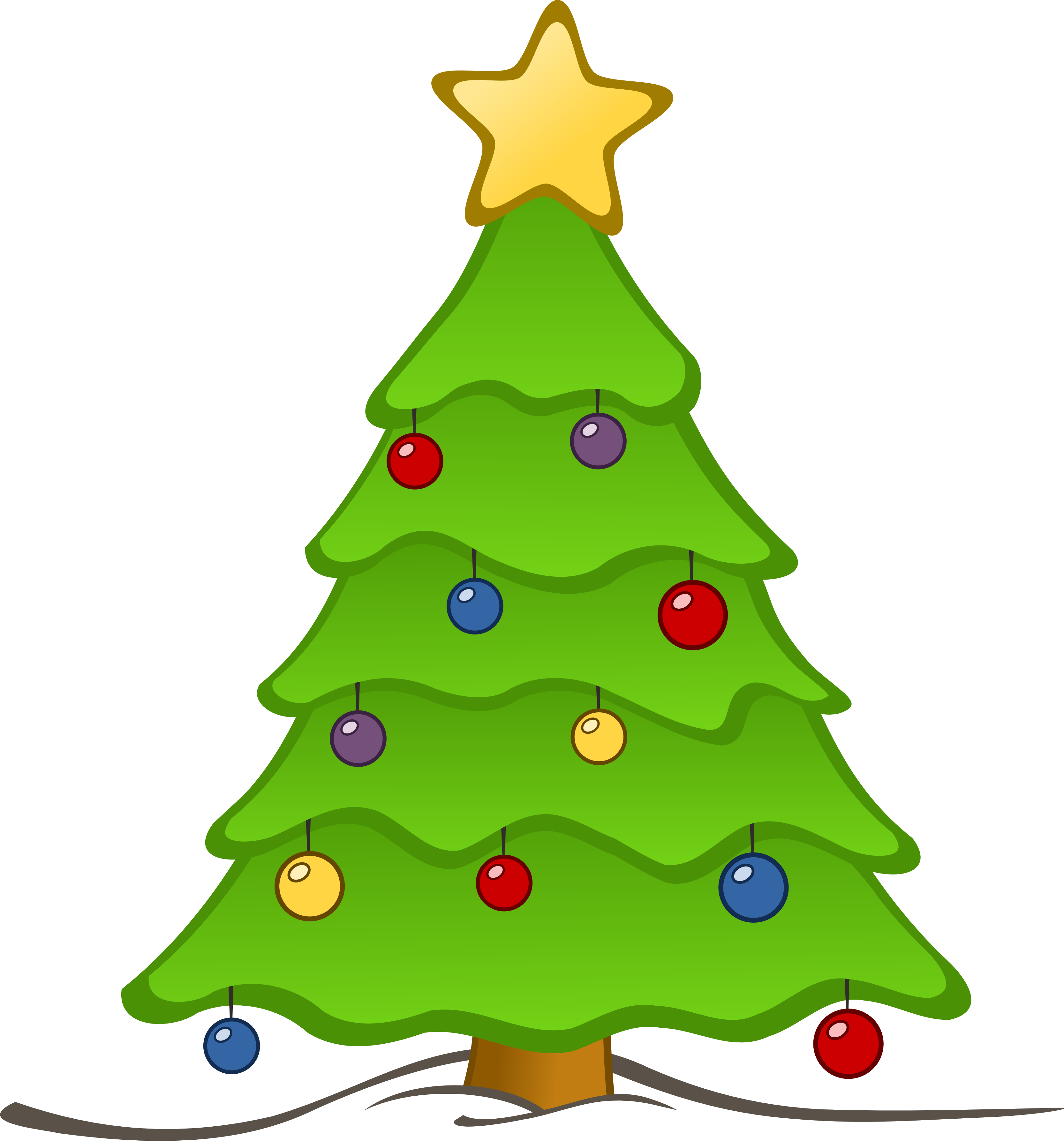 Monday 16th December 2019 and will reopen on Saturday 4th January 2020.
Thank you to our volunteers and patrons for your support in 2019.
We wish you a Merry Christmas and a Happy New Year!
Judy
Saturday 4th January 8pm
Sunday 5th January at 4pm
M, 118 mins, Biography/Drama
Legendary performer Judy Garland arrives in London in the winter of 1968 to perform a series of sold-out concerts.
Starring: Renée Zellweger, Finn Wittrock & Rufus Sewell
---

EVOLVE presents FREE MOVIES FOR YOUNG PEOPLE every Tuesday in January 2020
Youth Friendly Matinees (rated G or PG) will screen every Tuesday 2pm
Mature-Aged Late-Night screenings (rated M or MA15+) will screen every Tuesday 8pm
Free entry for everyone under 25 years of age and accompanying adults!
Dora and the Lost City of Gold
Tuesday 7th January at 2pm
EVOLVE - FREE ENTRY
PG, 102 mins, Family
Dora, a teenage explorer, leads her friends on an adventure to save her parents and solve the mystery behind a lost city of gold.
Starring: Isabela Moner & Eugenio Derbez
Joker
Tuesday 7th January at 8pm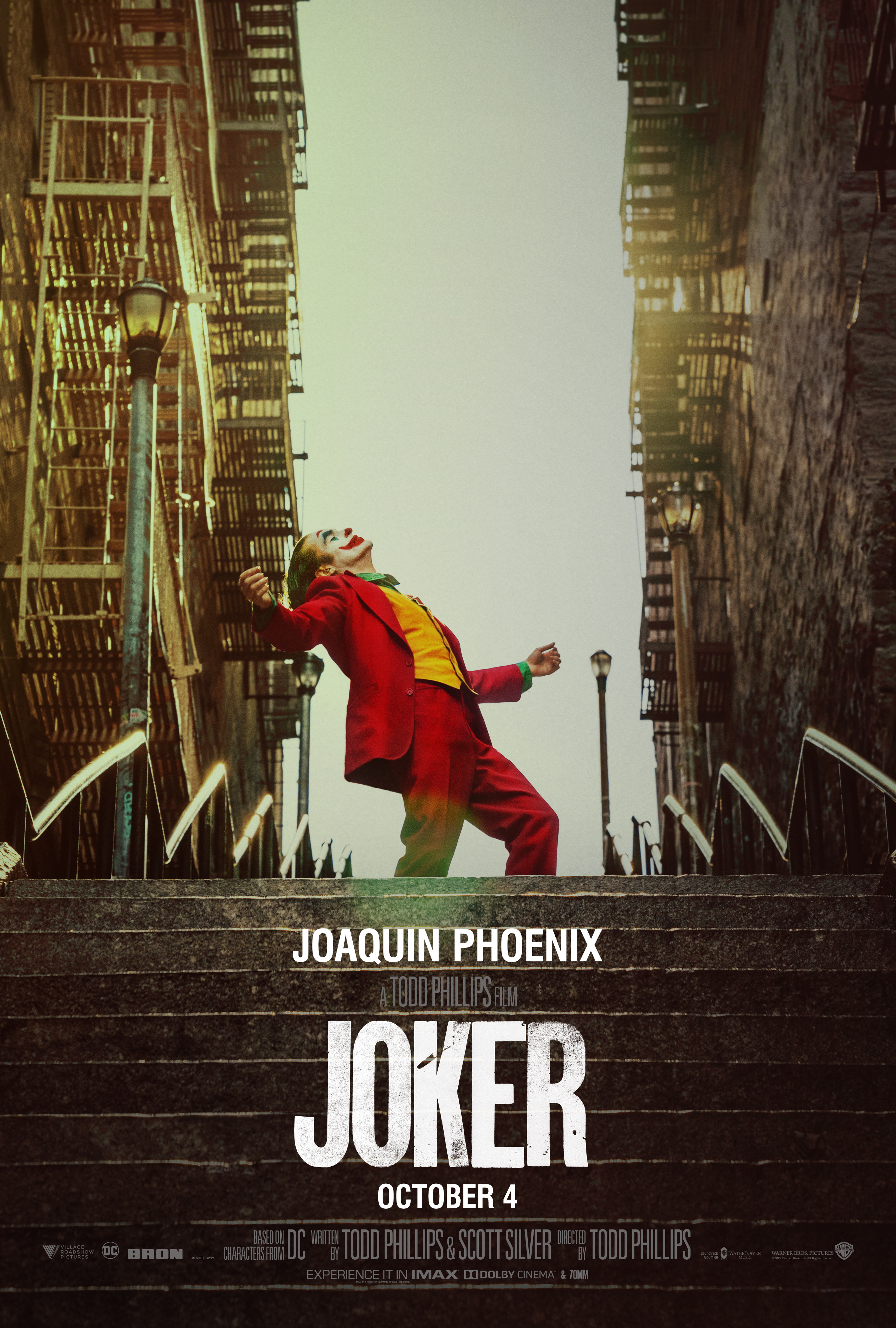 EVOLVE - FREE ENTRY
MA15+, 122 mins, Thriller
In Gotham City, mentally-troubled comedian Arthur Fleck is disregarded and mistreated by society. He then embarks on a downward spiral of revolution and bloody crime. This path brings him face-to-face with his alter-ego: "The Joker".
Starring: Joaquin Phoenix & Robert De Niro
Frozen 2
Fundraiser for National Breast Cancer Foundation
Friday 10th January at 6:30pm
Tickets $15 adults & $10 children available at the door
PG, 103 mins, Family
Anna, Elsa, Kristoff, Olaf and Sven leave Arendelle to travel to an ancient, autumn-bound forest of an enchanted land. They set out to find the origin of Elsa's powers in order to save their kingdom.
Starring: Voices of Kristen Bell, Jonathon Groff & India Menzel
The Good Liar
Saturday 11th January at 8pm
Sunday 12th January at 4pm
MA15+, 109 mins, Drama
Career con artist Roy Courtnay can hardly believe his luck when he meets well-to-do widow Betty McLeish online. As Betty opens her home and life to him, Roy is surprised to find himself caring about her, turning what should be a cut-and-dry swindle into the most treacherous tightrope walk of his life.
Starring: Helen Mirren & Ian McKellen
The Addams Family
Tuesday 14th January at 2pm
EVOLVE - FREE ENTRY
PG, 96 mins, Family
The eccentrically macabre family moves to a bland suburb where Wednesday Addams's friendship with the daughter of a hostile conformist local reality show host exacerbates conflict between the families.
Starring: Voices of Oscar Isaac, Charlize Theron & Chloë Grace Moretz
Zombieland Double Tap
Tuesday 14th January at 8pm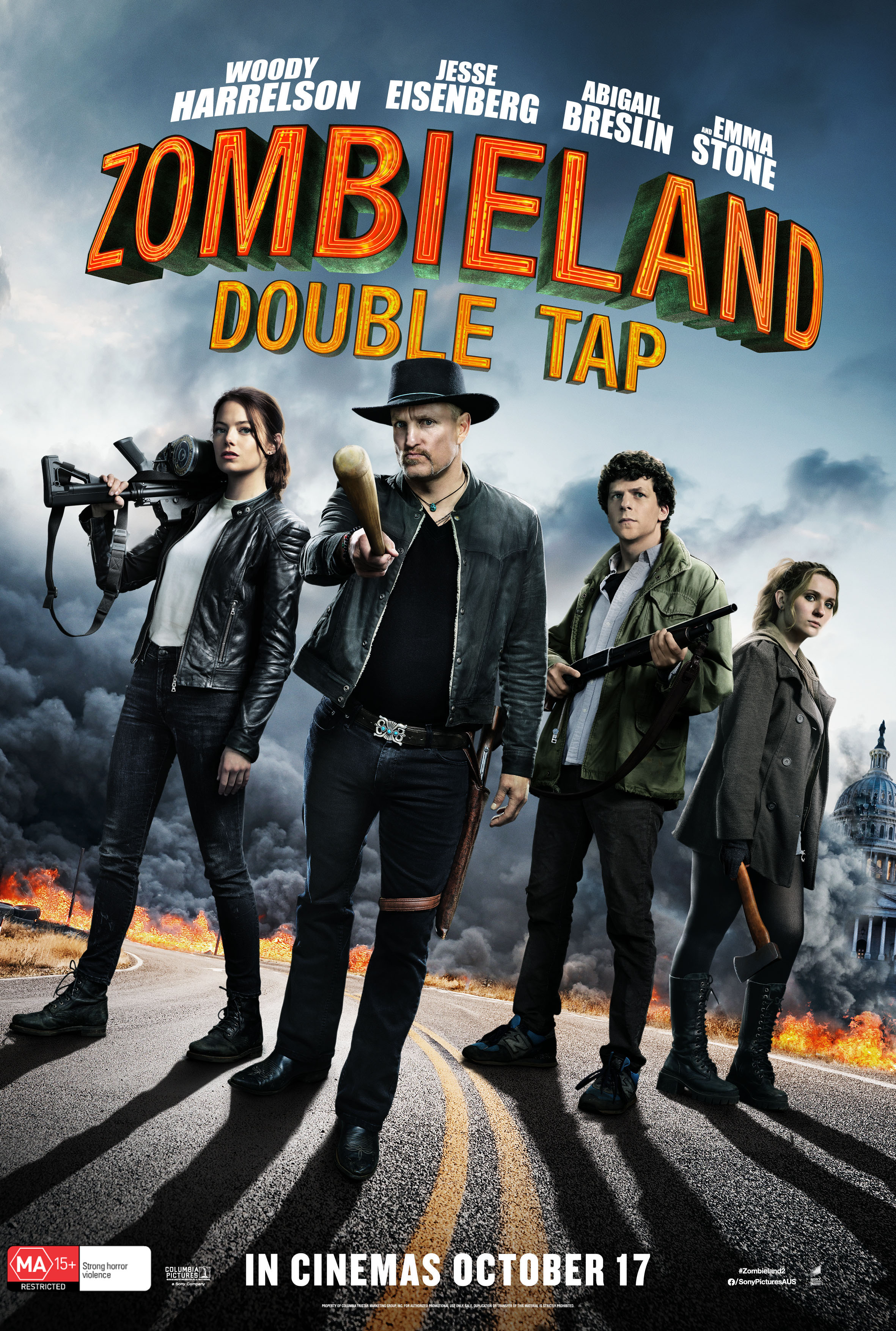 EVOLVE - FREE ENTRY
MA15+, 109 mins, Comedy/Horror
Columbus, Tallahassee, Wichita, and Little Rock move to the American heartland as they face off against evolved zombies, fellow survivors, and the growing pains of the snarky makeshift family.
Starring: Woody Harrelson, Jesse Eisenberg & Emma Stone
Ford V. Ferrari
Saturday 18th Janauary at 8pm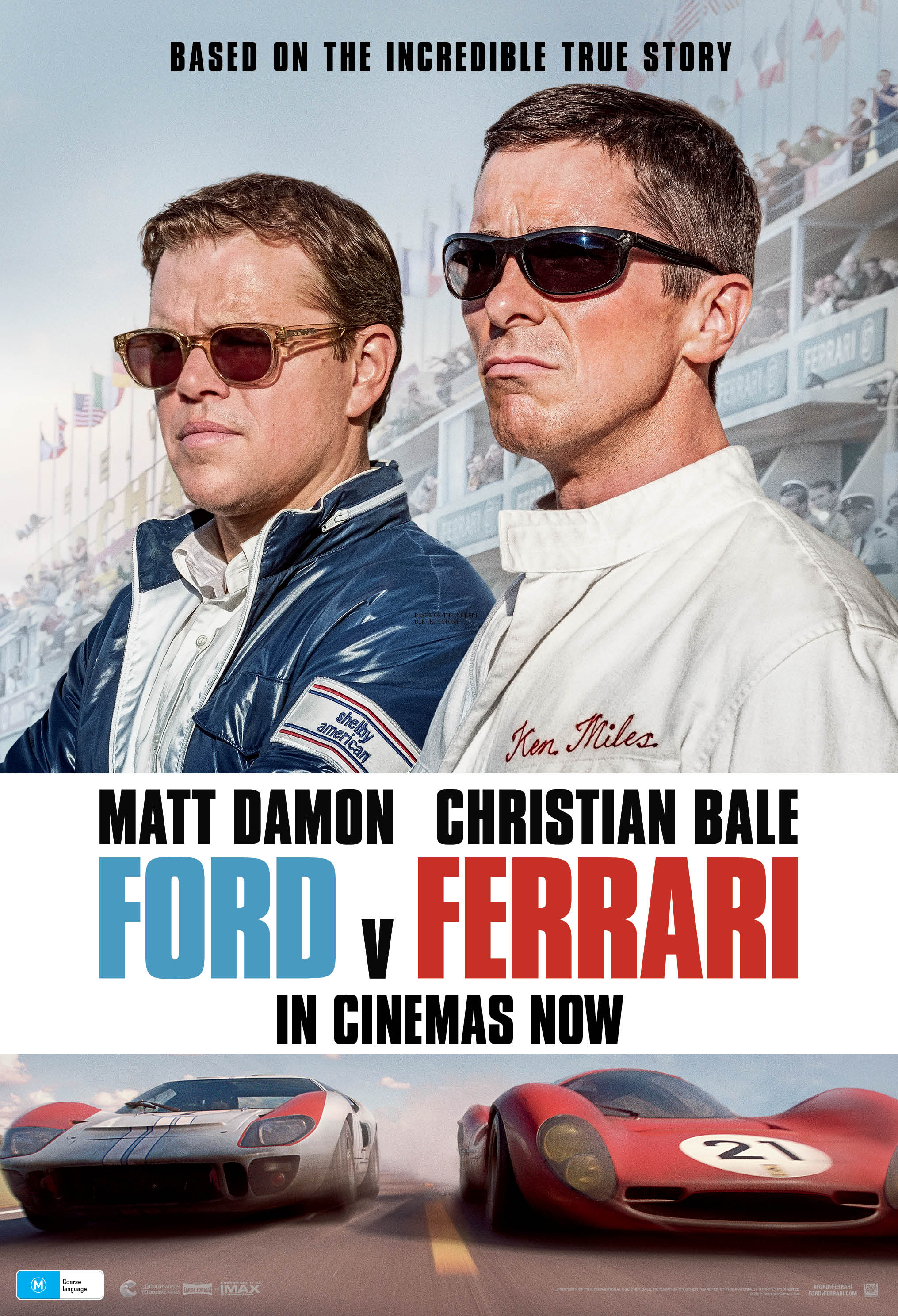 Sunday 19th January at 4pm
M, 152 mins, Biography/Drama
American car designer Carroll Shelby and driver Ken Miles battle corporate interference, the laws of physics and their own personal demons to build a revolutionary race car for Ford and challenge Ferrari at the 24 Hours of Le Mans in 1966.
Starring: Christian Bale, Josh Lucas & Matt Damon
The Queen's Corgi
Tuesday 21st January at 2pm
EVOLVE - FREE ENTRY
PG, 85 mins, Family
The British monarch's favourite dog gets lost from the palace and finds himself at a dog fight club. He then begins his long journey to find his way back home.
Starring: Voices of Rusty Shackleford & Jo Wyatt
Charlie's Angels
Tuesday 21st January at 8pm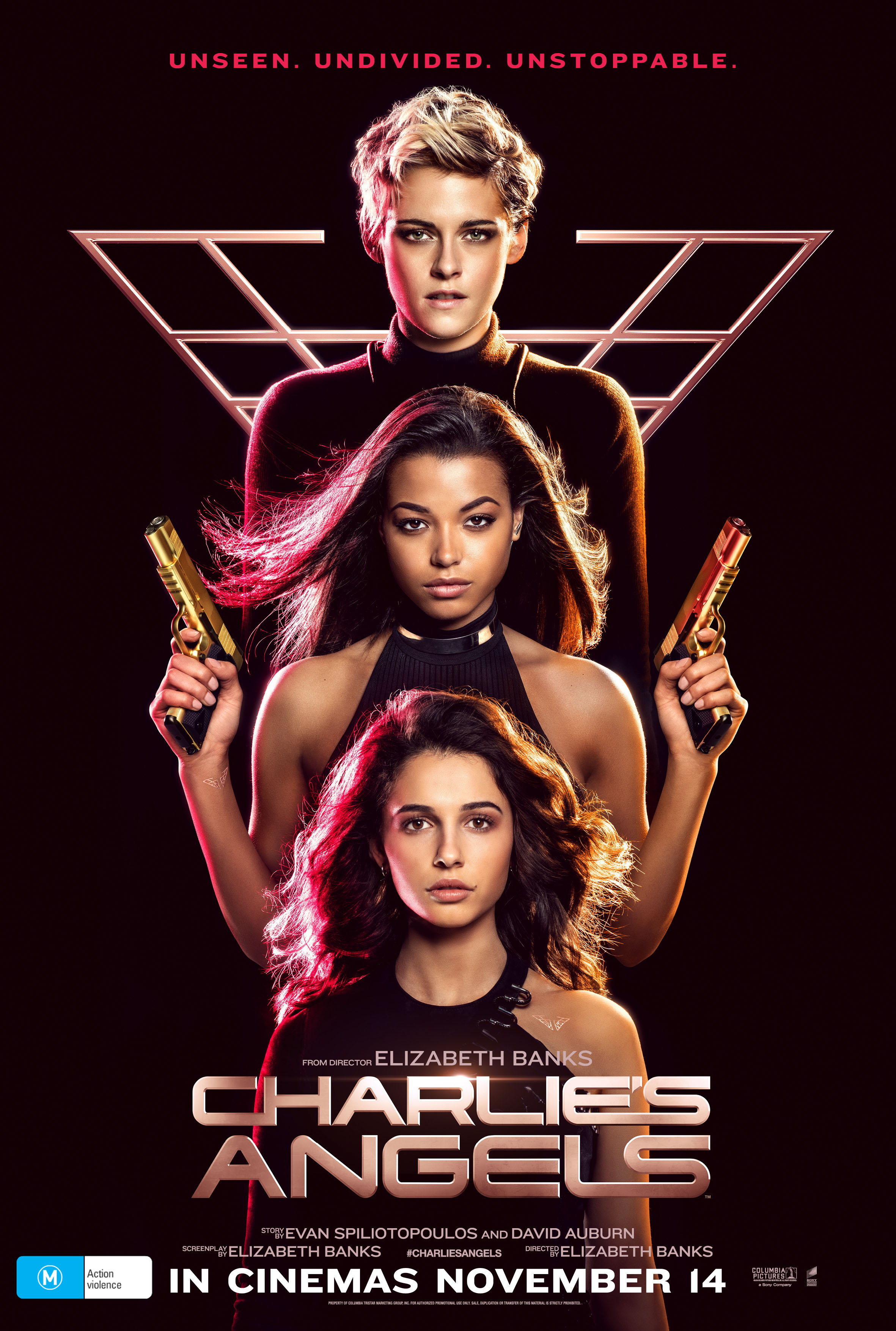 EVOLVE - FREE ENTRY
M, 118 mins, Action
When a young systems engineer blows the whistle on a dangerous technology, Charlie's Angels are called into action, putting their lives on the line to protect us all.
Starring: Kristen Steward, Elizabeth Banks & Naomi Scott
Star Wars: The Rise of Skywalker
Saturday 25th January at 8pm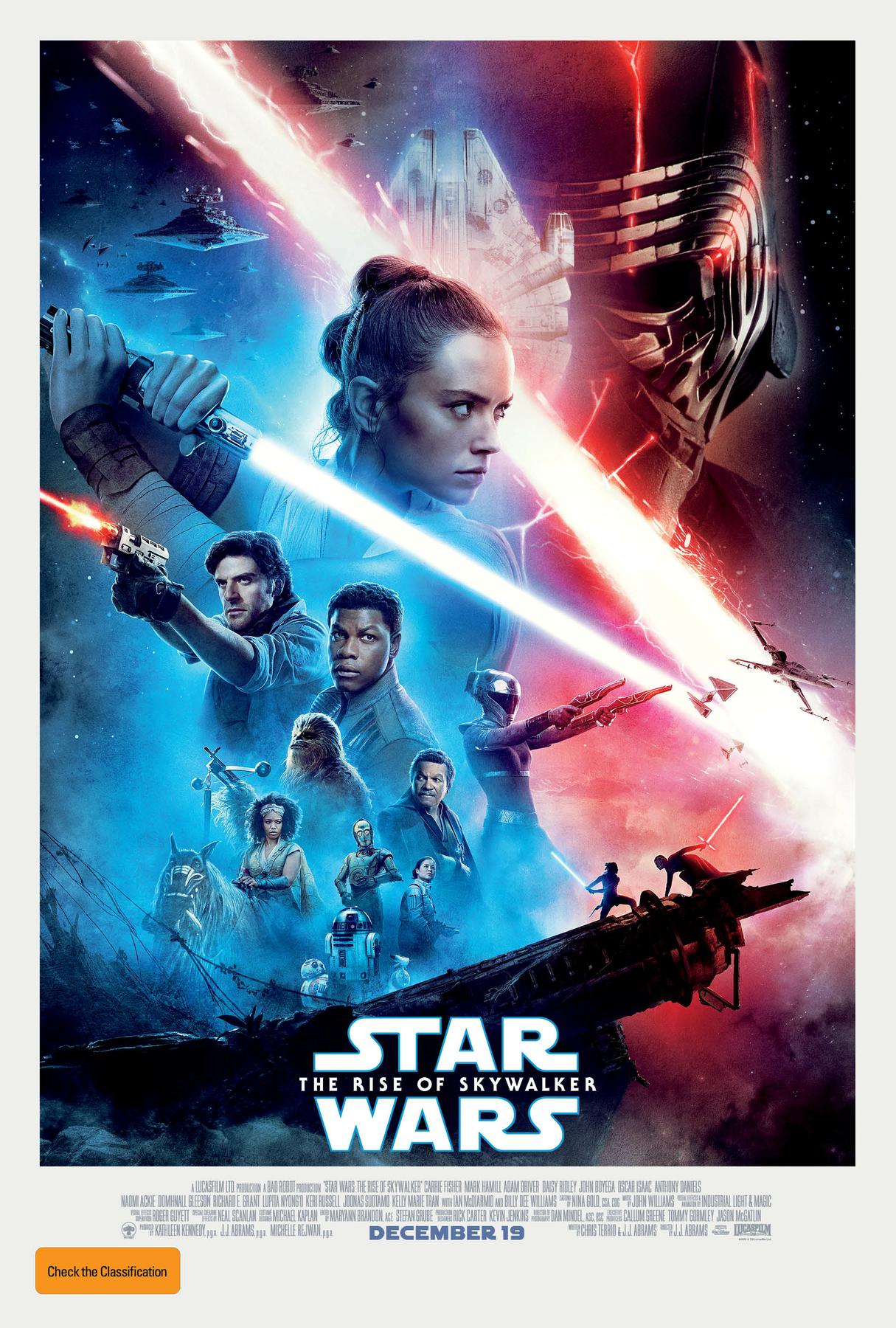 Sunday 26th January at 4pm
CTC, 155 mins, Fantasy
The surviving Resistance faces the First Order once more in the final chapter of the Skywalker saga.
Starring: Mark Hamill, Naomi Ackie & Adam Driver
Playmobil: The Movie
Tuesday 28th January at 2pm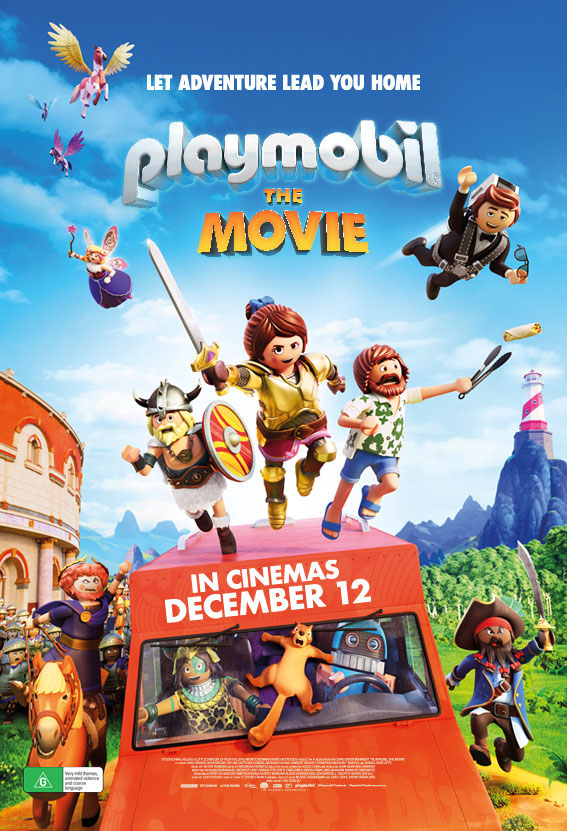 EVOLVE - FREE ENTRY
G, 99 mins, Family
When her younger brother unexpectedly disappears into the magical, animated universe of Playmobil, unprepared Marla must go on a quest of a lifetime to bring him home.
Starring: Voices of Daniel Radcliffe, Anya Taylor-Joy & Adam Lambert
Terminator: Dark Fate
Tuesday 28th January at 8pm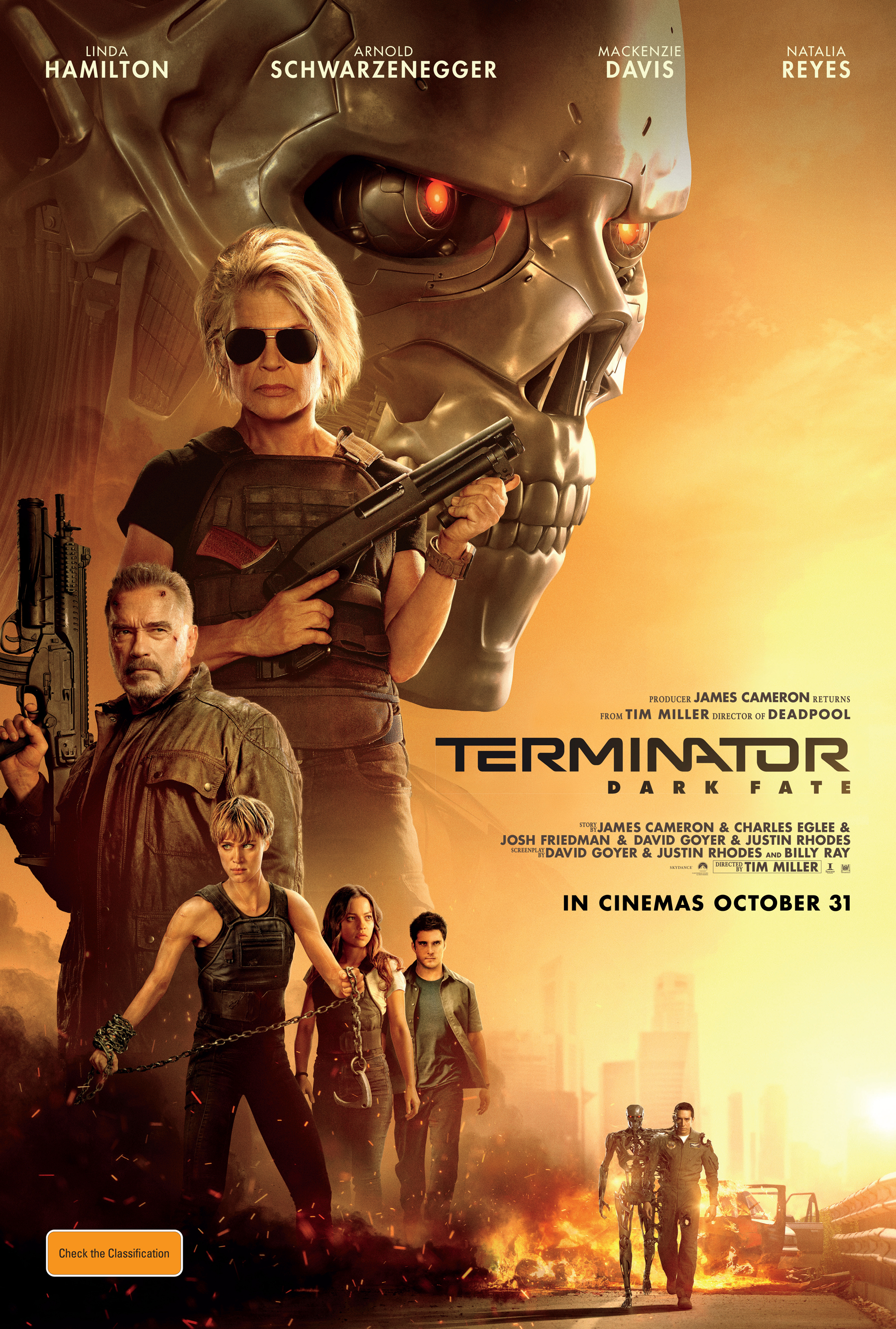 EVOLVE - FREE ENTRY
MA15+, 128 mins, Action
Sarah Connor and a hybrid cyborg human must protect a young girl from a newly modified liquid Terminator from the future.
Starring: Linda Hamilton & Arnold Schwarzenegger
Click here for the latest Euroa Community Cinema flyer

Cinema Tickets
Looking for a gift – or a way to save money – why not purchase a book of cinema tickets?
Books can be purchased at reception at the main Shire office (Binney Street, Euroa) during office hours.

$32 for four tickets and $48 for six tickets, a saving of $2 per ticket. Cannot be used for charity screenings.