COVID-19 assistance
Businesses
We are working with our businesses through the provision of information and support during the COVID-19 pandemic.
In coming weeks, we hope to annouce more incentives.
We would encourage businesses to read the following:
Fact sheets for business:
Information and support for individuals: https://www.servicesaustralia.gov.au/individuals/subjects/affected-coronavirus-covid-19
Coronavirus hotline: 1800 675 398
Register as a displaced worker: www.vic.gov.au/workingforvictoria
Agricultural businesses
The $50 million Agriculture Workforce Plan supports Victorians, including those who have lost their jobs as a result of coronavirus (COVID-19), to find paid work, while helping to ensure the state's vital agriculture sector has the workforce it needs to continue operating.
The $500 million Working for Victoria initiative is part of the Victorian Government's $1.7 billion Economic Survival Package. It is designed to connect workers with new opportunities that will help our community and contribute to Victoria's ability to respond to the pandemic.
This includes matching workers with employers in the agriculture sector who need additional workforce support – providing practical backing for the state's food industries.
The Agriculture Workforce Plan will support the agriculture and food production sectors meet their labour and operational needs. Support will be provided to relocate and accommodate new workers if required. Assistance with training will also be available to ensure new workers can upskill quickly if required.
Download the information sheet
---
Landlords and tenants
The Victorian Government has announced a commercial tenancy relief scheme to alleviate financial hardship faced by tenants and landlords as a result of coronavirus (COVID-19).
For commercial tenants and landlords, the scheme will provide the following support:
a six-month moratorium on commercial tenancy evictions for the non-payment of rent for small to medium enterprises with an annual turnover under $50 million that have experienced a minimum 30 per cent reduction in turnover due to coronavirus (COVID-19), commencing from 29 March 2020
a freeze on rent increases during the moratorium for commercial tenants
a rental payment waiver or deferral proportionate to commercial tenants' income reduction due to coronavirus (COVID-19), to be negotiated between the tenant and landlord
a mediation service for commercial tenants and landlords to support fair tenancy negotiations.
The Government will also provide land tax relief to commercial or industrial landlords that provide rent relief to their tenants, provided:
the tenant's annual turnover doesn't exceed $50 million
the business is an eligible business in the Commonwealth's JobKeeper program, and
the business is suffering financial stress or hardship as a result of the pandemic.
Where landlords and tenants are in a situation where the tenant is having trouble paying their rent because of coronavirus (COVID-19), it is recommended tenants first read their lease closely to make sure they understand their rights and obligations. If anything is unclear, they should seek legal advice or contact 13 8722 or at This email address is being protected from spambots. You need JavaScript enabled to view it. .
Tenants and landlords are encouraged to communicate as early as possible to try to reach an agreement, and if this fails, they can contact the Victorian Small Business Commission, which can provide advice and help resolve retail leasing disputes through its mediation service.
---
Drought assistance
We appreciate the hardship faced by our local farmers, and farmers right across Australia caused by the current dry conditions.
There are grants and support programs out there to help you during these difficult times.
On Friday 27 September 2019, the Australian Government announced that Strathbogie Shire Council has been selected as one of thirteen additional Councils to be included in the Drought Communities Programme Extension. This makes us eligible to apply for up to $1Million in funding for a drought infrastructure project for the economic benefit of our region.
Additionally, the Drought Community Support Initiative was announced, in the form of a new support package by delivering nearly $100 million to drought-hit communities. The categories of funding that can be obtained via the community outreach program include:
Rural Financial Counsellors
Farm Household Allowance
Wellbeing
Pest and Weed Management
Water Infrastructure
Regional Investment Corporation
Drought Communities Program
Climate and weather
Tax Deductions
For Mr Damian Drum MP, Member for Nicolls' Media release click here.
To access these services, and to apply for a grant, go to http://www.agriculture.gov.au/ag-farm-food/drought
To find out more about the announcement, click here.
Click here for a list of grants and support services or scroll down.
Visit Agriculture Victoria's website for more information
Learn more about climate conditions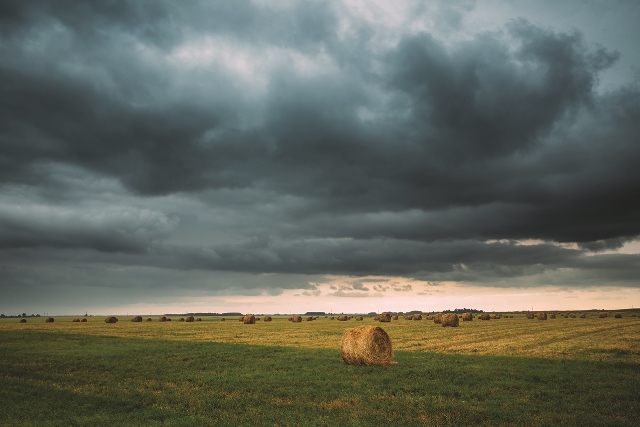 ---
On-Farm Emergency Water Infrastructure Rebate Scheme available to eligible Strathbogie Shire farmers
Drought affected eligible primary producers in Strathbogie Shire can access the On-Farm Emergency Water Infrastructure Rebate Scheme to assist in the cost of installing urgently-needed on-farm water infrastructure that addresses animal welfare needs. The rebate funding is being made available from an allocation from the Australian Government.
The Scheme provides a one-off 25 per cent rebate up to $25,000 (GST exclusive) to eligible primary producers for the costs associated with the purchase and installation of on-farm water infrastructure that addresses animal welfare needs and improves resilience to drought.
The On-Farm Emergency Water Infrastructure Rebate Scheme (the Scheme) is available for the purchase and installation of emergency water infrastructure for livestock and for permanent horticultural plantings.
Eligibility
Water Infrastructure must be purchased and installed for a genuine emergency animal welfare or for maintaining existing permanent horticultural plantings and to improve drought resilience.
Eligible water infrastructure includes for:
Grazing Livestock
Pipes
Water storage
Water pumps
Permanent repairs to fixed infrastructure (e.g. repair piping)
Drilling of new stock water bores and associated power supply such as generators, desalination plants
Desilting works of existing stock and domestic dams, where you can demonstrate that area of property does not have access to suitable groundwater
Other materials or equipment necessary to install the above, excluding purchase of machinery
Any freight component to purchase and install the equipment
The professional installation costs to install the water infrastructure
Permanent Horticultural Plantings
Drilling of new horticulture groundwater bores
Desilting dams
For further information including eligibility criteria please go to:https://www.ruralfinance.com.au/industry-programs/on-farm-emergency-water-infrastructure-rebate-scheme
Applicants are encouraged to contact Rural Finance on 1800 260 425 if further assistance is required.
---