Do you have a business?
The Strathbogie Shire Council recognises the importance of businesses from all industries and of all types and sizes to the growth of our region. Whether your business is home-based or large scale; business to business networking and collaboration is vital to the sustainability of our communities.
We encourage all businesses in the shire to join the local business groups, BEE (Business Enterprise Euroa) and Nagambie Lakes Tourism & Commerce (NLTC).
Strathbogie Business Directory
Businesses can register their details on the Strathbogie Business Directory by using the Promote my Business form.
Your business will then be shown in the Strathbogie Shire Business Directory.
Euroa Chamber of Business & Commerce Inc.
The Euroa Chamber of Business and Commerce is the local business group, here to support local business, encourage and provide networking opportunities.
By joining The Euroa Chamber of Business and Commerce you are helping to sustain your economic future in Euroa.
Membership is open to anyone who has a business locally.
Please see the Euroa Chamber of Business & Commerce Inc. for more information.
Go Nagambie
Go Nagambie is Nagambie's local chamber of commerce. Any business in Nagambie or the surrounding area is welcome to become a member, as is any individual interested in the tourism industry for the region.
Go Namagbie's goal is to be the voice of the Nagambie business community, working to protect, support and encourage business growth and opportunities in the Nagambie region, particularly through promoting Nagambie as a tourism destination.
Visit the Go Nagambie website for more information on membership.
Did you know 23% of employed residents are managers?
Check out more on our resident occupations below...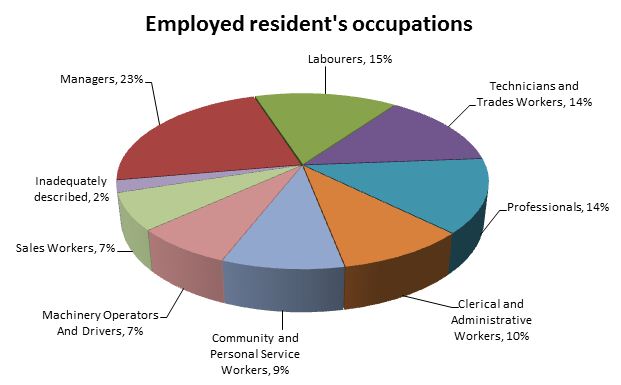 Source 2011 Census, visit www.profile.id.com.au/strathbogie for further statistics.