Monday, 2 July, 2018
Council has ramped up its lobbying efforts for more funding for the Strathbogie Shire over the last six months.
Mayor Amanda McClaren and CEO Steve Crawcour recently attended the National General Assembly of Local Government Conference in Canberra.
This involved a whole host of appointments with Ministers, Senators and Members of Parliament to discuss funding needs and opportunities for Strathbogie Shire.
"Advocacy meetings are a valuable opportunity to present our local projects and needs, with the aim to attract funding, attention and advancement for our communities" Mayor McClaren explained.
"As we head into a State and possible Federal election in the second half of this year, it is a great opportunity to get out there and advocate for our region."

Click here for the full story.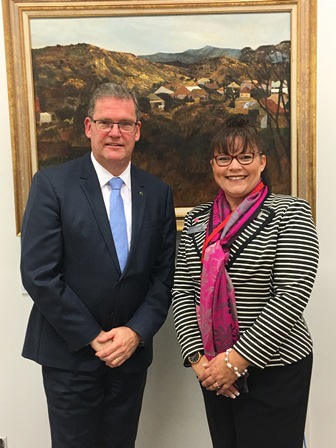 The Honourable Dr John McVeigh MP and Mayor Amanda McClaren