Tuesday, 26th June, 2018
Today Jaclyn Symes MP, State Member for Northern Victoria declared two exciting funding annoucements before community groups and residents at the Nagambie Recreation Reserve. Over $700,000 will fund the Nagambie Lakes Regatta Centre deep water Boat Ramp and Nagambie Recreation Reserve building upgrade.
Local community groups will partner together with the Strathbogie Shire Council and Jaclyn Symes MP to deliver these valuable infrastructure projects for the Nagambie community and visitors alike to utilise and enjoy.
The Nagambie Recreation Reserve renovation includes:
Female-friendly unisex toilets, shower and change room facilities in the football rooms
Additional toilet and shower facilities in the netabll change rooms
An all-abilities toilet and shower facility, includinga baby-change station
Designated umpire change rooms with toilet and shower facilities
Click here for the full story.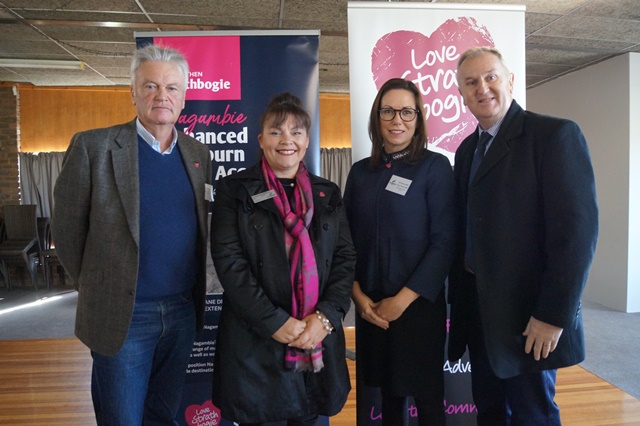 Pictured: Tim Goodacre (GoNagambie), Mayor Amanda McClaren, Ms Jaclyn Symes MP and Ian Clinch (Nagambie Recreation Reserve Committee).