How do you think domestic dogs and cats should be managed in Strathbogie Shire?
Is the registration process clear and simple? Are there enough places for your dog to play?
These are just some of the questions Strathbogie Shire Council is asking residents as it works to review its Domestic Animal Management Plan.
Strathbogie Shire Council Mayor, Cr Chris Raeburn, said the plan outlined the key issues, objectives and priorities for how cats and dogs would be managed in our Shire.
"We know that pets are important to people living in our Shire, so we want to make sure we're working with our community to develop a management plan that meets their needs," Cr Raeburn said.
"We've seen such a positive reaction to the recent opening of the Euroa Off-Leash Dog Park we're keen to hear how else we can improve our services.
"We have a bit of an internal motto happening at the Shire at the moment and that's 'We can do better', but we need our community's input to get there."
The plan covers issues such as:
The importance of pets to Shire residents
Concerns about animal-related matters (nuisance animals, dog attacks, dangerous dogs and restricted breeds)
Ideas and resources to help locals manage and care for their pets
Dogs in parks and reserves, and
How well information provided by Council about pets and animal management addresses the needs of residents.
Locals are encouraged to visit www.share.strathbogie.vic.gov.au to share their thoughts, feedback and advice.
Here you can read the current plan, complete a survey or just share picture of your pet and let us know they're important to you.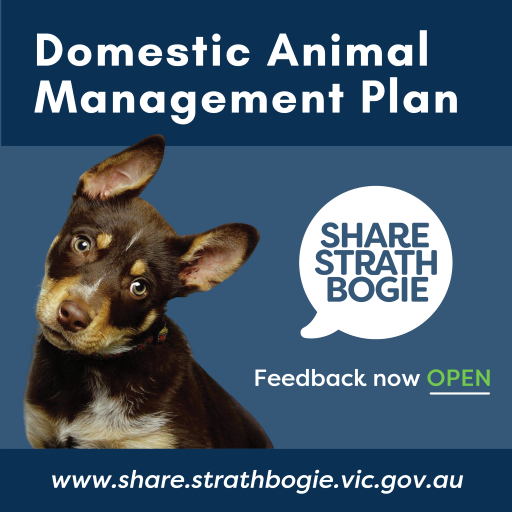 More greenery, street trees and improved seating are some of the ideas the Strathbogie Shire community is sharing to improve streetscapes in the area.
Strathbogie Shire Council is now working on plans to renew and improve streetscapes in Avenel, Euroa, Longwood, Strathbogie and Violet Town after funding was allocated in the 20201/21 Budget.
Strathbogie Shire Council Mayor, Cr Chris Raeburn, encouraged locals to visit Council's online engagement platform www.share.strathbogie.vic.gov.au to share their thoughts on areas for improvement, along with the project's objectives and key themes.
Areas for improvement may include but are not limited to:
town entry features
street furniture
planting
pedestrian and/or traffic circulation and safety
public art
lighting
general wayfinding, and
signage.
"For Council this work is significant," Cr Raeburn said.
"Effective streetscape design is an integral part of shaping a community's identity, increasing civic pride and improving a sense of well-being and belonging.
"We understand the importance of this to our community. Most importantly we want our community to be part of the process."
Council has engaged About Architecture to create the streetscape plans. About Architecture is a regional based practice creating flexible, perceptive and enduring architecture for people and places.
Initial feedback will be received until Friday, July 30, 2021. After this Council will release draft design for the next stage of community input.
"We expect to do this in early August, and you will be able to have your say on www.share.strathbogie.vic.gov.au or attend a feedback session which we will have face-to-face coronavirus restrictions permitting," he said.
To share your thoughts, and read community comments so far, go to www.share.strathbogie.vic.gov.au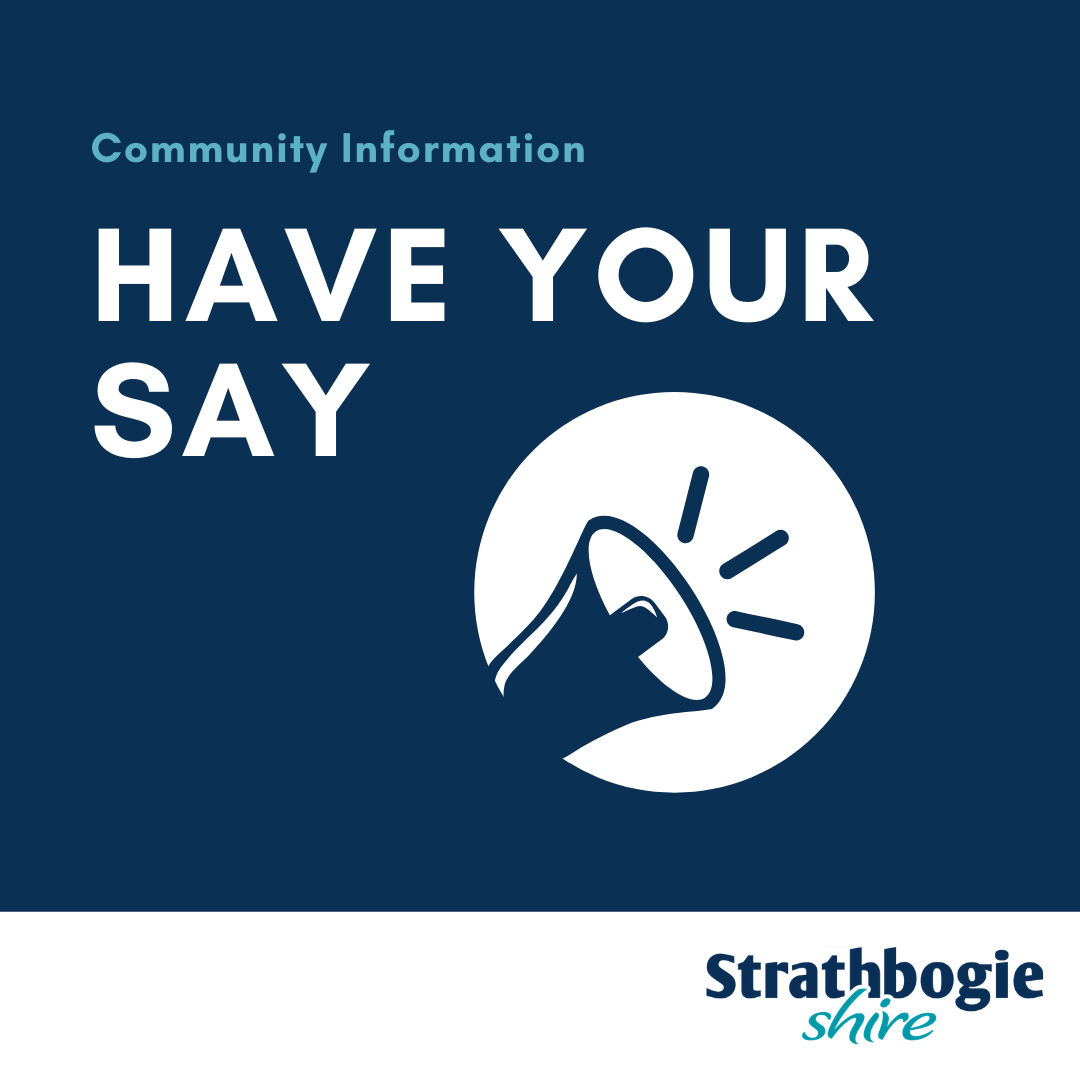 Discussion around the future of Kirwans Bridge are being undertaken by Community Panel members who nominated to share their knowledge with the Strathbogie Council.
Expressions of interest were received from 12 people to join the Community Panel to facilitate community involvement in discussions regarding the bridge's future.
It was a way of capturing local knowledge, concerns and opportunities so that Council could plan a future for Kirwans Bridge.
In the two meetings that have been held the group nominated Darren Lyons to Chair the meetings and already they have had an informative discussion with a senior manager from Heritage Victoria.
"Interest is high from residents on the east and the west of Kirwans Bridge as well as those who use Kirwans Bridge as a travel or work route to Murchison or Rochester and beyond," Mr Lyons said.
"The group is interested in discussing the structure of the bridge with retired bridge engineer Peter Yttrup who was a consultant employed by the Kirwans Bridge Action Group back in 2010-11 when the bridge was closed for some time.
"We are all interested along with the Council staff in pursuing the options and ideas, but we are looking for a firm direction and timeframe to take back to the community of Nagambie. The Bridge remains a vital link for residents, travellers, farmers, tourists and emergency service vehicles".
The panel will work with Council to decide the historic bridge's future especially since in March the load limit was lowered from six to three tonnes.
Strathbogie Shire Council Mayor Cr Chris Raeburn said Council was working hard to improve its community engagement.
"The Kirwans Bridge panel is a great opportunity for Council to make decisions with our community," Cr Raeburn said.
"Bringing the community into our planning will ensure we're making better decisions for all Strathbogie Shire residents."
We regret to inform the community that we have had to postpone our Climate Change Forum which was due to be held in Longwood this evening.
Due to the current emerging COVID-19 situation in Victoria, we've had to make the tough decision to hold off hosting the forum.
As further information comes to light from the Victorian Department of Health, we will ensure a new date is selected and well publicised as soon as possible.
We'll be in touch with all those who have registered and we thank you all for your interest. We're excited to continue working with our community when coronavirus restriction allow.
Please keep an eye out for further information.