As lockdown restrictions ease across Australia, it's the perfect time to organise a COVID-safe clean up event.
Now is the time to tackle last year's surge in single use disposal items, such as takeaway coffee cups, food packaging, masks and sanitised wipes; all of which have polluted our local parks, bushland, streets, waterways.
Days listed below are a guide and if your group wishes to do their clean up at another time that is fine – the idea is to help keep our shared areas tidy. Creating a Clean Up is a great way to make a difference for our environment.
Tuesday 2 March – Business Clean Up day
Friday 5 March – Schools Clean Up day
Sunday 7 March – Clean Up Australia Day
You can register as an individual, community group, business or school. All you need to do is go through the online registration process and Clean Up Australia will send you a free Clean Up kit including bags, gloves information and promotional materials - www.cleanupaustraliaday.org.au/register-an-event
Give Australia Post plenty of time to get the parcel through to you but in the meantime this year the Strathbogie Shire Council is assisting Community Groups and schools who have registered their event by;
1. Offering free tipping or disposal of litter collected at a clean-up.
2. Providing extra Clean Up Australia gloves, hi-vis vests, signage and bags for event organisers if required.
3. Litter audit support. A limited number of school or community events who wish to audit the collected litter can request help in litter auditing. One of our Waste Education Officers will attend the end of the event and help complete a litter audit.
If you have any questions about organising a Clean Up Australia Day event or would like to know more about Council's support for this project, please call Michael Young Waste Management Officer on 5795 0000 or email This email address is being protected from spambots. You need JavaScript enabled to view it.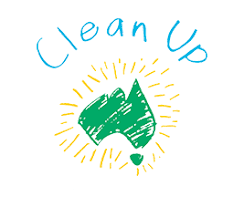 The Strathbogie Shire Mayor says he has a long list to discuss with the Federal Treasurer Josh Frydenberg when they meet this week.
Cr Chris Raeburn is part of a delegation of mayors from nine regional municipalities that will join Federal Member for Indi Helen Haines at a meeting with the Treasurer.
The meeting was to be held face-to-face, but will now occur online after Victoria was placed in a five-day coronavirus (COVID-19) lockdown on Saturday.
Cr Raeburn said a key area of concern for Strathbogie Shire was connectivity – both internet and phone coverage.
"The Ruffy and Strathbogie communities are experiencing significant mobile coverage issues due to a fault at the Mt Wombat tower," Cr Raeburn said.
"This fault puts many people without a phone service. A service they rely on to keep their families, friends and neighbours safe.
"This is a serious issue that I will raise with the Treasurer."
Cr Raeburn said he also planned to speak about the struggle for reliable internet speed and coverage in the region, which he said was "unacceptable".
In December last year, Cr Raeburn presented to the Joint Standing Committee inquiry into the National Broadband Network (NBN).
"If something is not done our region will be left behind in the digital race and miss out on economic development opportunities," he said.
"This is not an option we can accept."
Cr Raeburn will also meet with the senior adviser to Federal Communications Minister Paul Fletcher to raise these concerns.
Cr Raeburn will also raise support for business, tourism and community recovery from the coronavirus pandemic as priority areas where he would call on the Treasurer to invest heavily.
"While our community has so far escaped the coronavirus pandemic, we have been hit hard by lock downs and restrictions which have affected business and tourism," Cr Raeburn said.
"Another key discussion I plan to raise is the need for investment in more reliable power supply for our area.
"Despite being just 90 minutes from Melbourne, we are missing out on investment in our region because business cannot rely on a consistent power supply."
Cr Raeburn is also seeking a meeting with adviser to the Minister for Infrastructure, Transport and Regional Development Michael McCormack to discuss the community's concern surrounding the Australian Rail Track Corporation's (ARTC) upgrade project.
Council is seeking a deliberate engagement process that will allow the Euroa community to reach a group decision on the future design of the Euroa Railway Precinct.
"It will ensure our community is involved in a meaningful way," he said.
While this may sound like a long list of issues, Cr Raeburn said the future was exciting for Strathbogie Shire.
"Our region is fast becoming the go-to area for people to live, visit and play," he said.
"We are seeing strong development in Nagambie and Euroa and this is matched by demand as people look to relocate to our beautiful region."
"For those who are lucky to live in Strathbogie Shire we know how special our region is.
"However, what was once our secret is now well-and-truly out."
This year's Community Satisfaction Survey has now started.
This means for the next few weeks your household may receive a call from an independent market research agency, National Field Services.
They have been commissioned to conduct a community satisfaction survey on behalf of the Council.
Similar surveys will be undertaken across Victorian Councils in the coming months.
The survey is designed to assess our performance to help us identify ways to improve and deliver more effective services.
The survey will involve n=400 interviews conducted among a representative sample of residents.
We appreciate you taking the time to help us with your valuable feedback.
Please be assured that your details and individual responses are confidential. Only the overall results are shared with us.
If you have any questions, please don't hesitate to phone our Customer Service Team on 1800 065 993.