Strathbogie Shire Council is inviting community members to get together to reflect, respect and acknowledge on Australia Day 2022.
Award ceremonies will be held in five townships on Australia Day (January 26) – these being Violet Town, Avenel, Nagambie, Euroa and Longwood.
The winners of Strathbogie Shire's Australia Day awards will be announced on the day in the following six award categories:
Community Organisation of the Year
Junior Citizen of the Year
Young Citizen of the Year
Citizen of the Year
Senior Citizen of the Year, and
Community Event of the Year
Strathbogie Shire Mayor, Cr Laura Binks, said the winners of the Shire-wide awards would also be announced on the day.
"Australia Day is a time to reflect on our collective past, present and future," Cr Binks said.
"In our Shire it's also an opportunity for us to acknowledge members of our community who are doing great things.
"These are the people, and groups, who volunteer their time to create the sense of community that makes Strathbogie Shire such a wonderful place.
"It's an opportunity for us to recognise the people who make our community better.
"I recognise the January 26 can bring pain to First Nations people and we will explore how we acknowledge this and work towards creating events that are respectful and inclusive in the future."
Community events and activities will be held across the country in 2022 with the support of the National Australia Day Council (NADC).
NADC Chief Executive Karlie Brand said that on Australia Day we listen and respect each other's stories, contributions and aspirations and celebrate being Australian together.
"This year, the NADC received a record number of grant applications from local government authorities and community organisations to support local Australia Day events and activities," Ms Brand said.
"We live on ancient Country, our history began more than 65,000 years ago.
"On Australia Day, we reflect on Aboriginal and Torres Strait Islander history and culture and how European settlement forever changed how they lived their lives.
"We also celebrate the waves of migration that helped forge Australia's place as one of the world's great multicultural successes."
The table below provides further information on Australia Day events in each township.
These events are open to all members of the public and will be conducted in a COVID-safe manner. Please consider what measures you can take to help protect yourself and others while attending.
Please note the Strathbogie event is cancelled in 2022.
Township

What's happening

Where

Violet Town




7.30am breakfast
9.30am ceremony

Violet Town Community Complex, 35 Cowslip St.

Avenel

9.30am ceremony
12noon morning tea

Jubilee Park, Livingstone St.

Nagambie (double vaccination requirement)

8am sausage sizzle
8.45am ceremony

Nagambie Rowing Club,

301 High Street, Nagambie

Euroa

12noon ceremony
1pm barbecue

Memorial Park, Kirkland Ave.

Longwood

5.30pm barbecue
7pm ceremony

Longwood Community Centre and Recreation Reserve.

Official Australia Day Ambassadors
Euroa: Lawrence Money - Newspaper columnist and comedian
Lawrence Money was a newspaper columnist for 37 years before leaving The Age in 2016 after 50 years in journalism. He was the inaugural winner of the Melbourne Press Club's Quill award for Victoria's best column-writer, an award he won twice.
A multifaceted man, Lawrence has written six books, appeared on ABC and commercial radio, designed a best-selling family board game called Holiday and has recently illustrated three Australian authors' books with original cartoons. In a busy 'retirement', he has become a stand-up comedian, and has performed shows at the 2019 and 2021 Melbourne International Comedy Festival.
Lawrence delights in exploring the Aussie culture, the language, the quirks that make us uniquely Australian. One of his recent books, Amazing Aussie Bastards, is a tribute to the indominable eccentric Australian spirit and those who embody it. He is currently working on a book entitled You've Got To Be Joking, inspired by his venture into stage comedy.
Nagambie: Ian Coutts - Co-founder and secretary of the Mullagh Wills Foundation.
Ian Coutts' career in sports marketing and communications commenced with the North Melbourne Giants in the National Basketball League. After a brief stint with Fitzroy in the AFL, he started his extensive career with the Carlton Football Club.
Ian was part of the senior executive team at Carlton for over 12 years in his role as general manager of communications, managing the media and developing communications policies and reputation initiatives for the club.
After two years as the general manager for marketing and communications for a children's cancer charity, Ian started his own consulting business, Ian Coutts Communications. He continues to work for several organisations, primarily in the sporting and not-for-profit sectors.
Ian is a co-founder and director of the Mullagh Wills Foundation which celebrates the Aboriginal Australian Cricket Team tour of England in 1868 and promotes reconciliation through sport more generally. Ian volunteers for numerous community organisations and acts as an advisor to the board for a range of national charities.
Strathbogie Shire residents have been asked to make an easy – and important − new year's resolution: stop putting plastic bags in the recycling bin.
Items inside plastic bags is the number one contamination issue in the Shire, a simple mistake also being made by 17 per cent of Victorians.
Strathbogie Shire Mayor Laura Binks urged people to put loose items in the yellow-lid recycling bins for kerbside collection.
"A simple new year's resolution anyone can make to help reduce contamination is to put their recycling in the bin loose, and not in plastic bags," Cr Binks said.
"Unfortunately, items in bags can't be recycled, so we urge individuals, businesses and visitors to keep it all loose so we can make the most of our recycling."
Cr Binks said some residents and businesses were possibly unaware that items placed in the bin in plastic bags could not be sorted at recycling facilities.
"Despite good intentions, many people don't realise that plastic bags and their contents are treated as contaminants and sent to landfill.
"However, everyone can make a difference to recycling by simply putting accepted recyclables in the bin loose."
Contamination occurs when items that cannot be recycled (for example, plastic bags) are placed in the recycling bin. These non-recyclable items, also called contaminants, can prevent recycling from being processed and turned into new things.
Plastic bags can get caught in the sorting machines and damage equipment.
Recycling in bags also presents a health and safety risk to staff who sort recycling as the contents of the bag are not visible and may include sharp objects.
Tip: Collect together, bin loose
Keep your recycling out of plastic bags and instead, collect your recyclables in a basket, plastic tub or even a cardboard box.
Once full, tip the contents into your recycling bin so that all items go in separately, and if not reusing the cardboard box, flatten it and put in the bin.
"By making a new year's resolution to always put recycling in the bin loose, you can help make the most of our recycling and create a more sustainable future," Cr Binks said.
For more information and recycling tips, visit https://www.strathbogie.vic.gov.au/images/Waste/Recycling_bin.pdf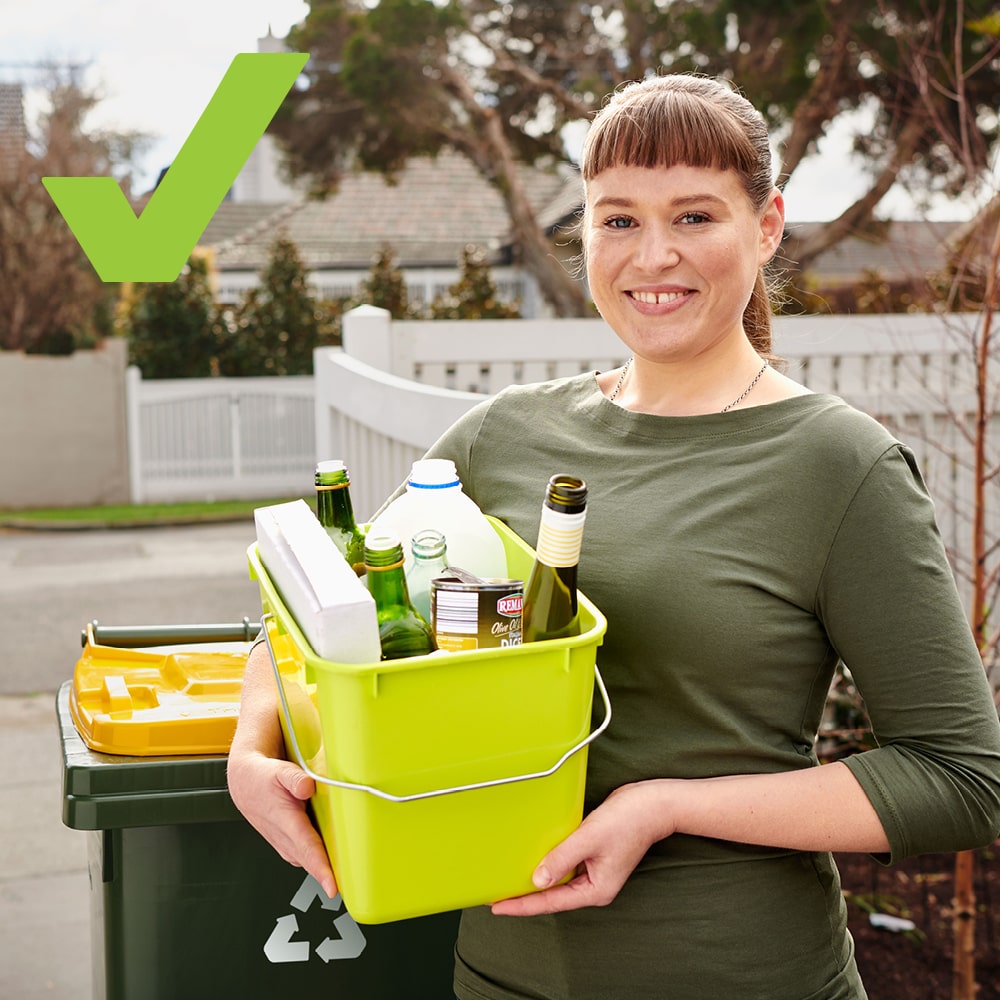 Strathbogie Shire residents are being reminded about bushfire and preparing personal bushfire readiness plans during the summer months.
At its September meeting Strathbogie Shire Council moved the Euroa Bushfire Place of Last Resort (BPLR) from the Kirkland Avenue site to Euroa Swimming Pool car park.
According to Mayor Cr Laura Binks, this new location is separated further from native vegetation along the Seven Creeks reserve and complies with the CFA guidelines for outdoor BPLRs.
"It is important to have these areas for our visitors and community members should a bushfire cause an emergency in our Shire," Cr Binks said.
"Councils in country Victoria are obliged to identify these emergency areas which were formerly known as Neighbourhood Safer Places, so this just represents a change of location for Euroa."
Other Bushfire Places of Last Resort within the Strathbogie Shire are:
Strathbogie – the Strathbogie Golf Club House
Nagambie – the Regatta Centre
Longwood – the Recreation Reserve
Violet Town – the Recreation Reserve
Ruffy – the Recreation Reserve
Avenel – the Recreation Reserve and
Mangalore Airport
These areas are not emergency relief centres they are areas of last resort during the passage of a bushfire, and they are for the use of residents whose primary bushfire safety plans may have failed.
With the 2021/2022 fire season approaching it is a good time for our community to review their emergency bushfire plans.
Cr Binks said she would like to thank the community for their increased effort in carrying out fire prevention measures on their properties this year in preparation for the 2021/2022 fire season.
For more information on bushfire preparedness visit the Country Fire Authority website at www.cfa.vic.gov.au
Holiday Office Hours
Council offices in Euroa and Nagambie will close at noon on Friday December 24, 2021 reopening at 9am on Tuesday January 4, 2022.
If you have an emergency during this time, we will be here to help!
Please phone 1800 065 993 and follow the prompts.
Visitor Information Centres
The Euroa centre will be open from 10am to 2pm daily with the exception of Christmas Day.
The Nagambie centre will be open from 10am to 4pm daily with the exception of Christmas Day, Boxing Day and New Year's Day.
Kerbside Collections
Kerbside collections will continue as normal.
Transfer Stations
Our transfer stations will close on Christmas Day, Boxing Day and New Year's Day.
Please take note that Graytown Transfer Station will be open from 8am to noon on the Monday December 27 and Monday December 3 as a result of the public holiday closures falling on Saturdays.
Please remember our transfer stations are also closed on days of Total Fire Ban, Extreme and Code Red Fire Danger Ratings.
Pools
Our pools are open every day except for Christmas Day and when the temperature drops below 22 degrees. We close on colder days, so we can open for longer when it's hot. From now until January 26, next year our pools are open from 12 noon to 8pm.
Libraries
Euroa Library will be close at 2pm on 24 December and Violet Town and Nagambie Libraries close at 12.30pm that day, as per usual.
Goulburn Valley Libraries will be closed for public holidays and will be operating their normal hours on other days.
The Mobile Library will follow its regular schedule on from December 29-31 and normal hours resume on January 4.
Maternal Child Health
The Strathbogie Shire Maternal & Child Health Program will be closed from 3pm Friday, December 24 and will reopen for normal operating hours on Monday, January 3, 2021.
If you require assistance during this time, please call the Maternal & Child Health line on 13 22 29 for 24-hour advice and support, or alternatively contact your local GP or birth hospital