The friendly customer service team at Strathbogie Shire Council is available from Monday to Friday - 9am to 5pm toll free on 1800 065 993. Alternatively, you are welcome to send us an email at any time to This email address is being protected from spambots. You need JavaScript enabled to view it.
---
Our locations
Open: 9am to 5pm Monday to Friday
109a Binney Street, Euroa VIC 3666
Open: 10am to 4pm Monday to Friday
293 High Street, Nagambie VIC 3608
Australia
Call us on 1800 065 993
Postal address: PO Box 177, Euroa VIC 3666
Email: This email address is being protected from spambots. You need JavaScript enabled to view it.
S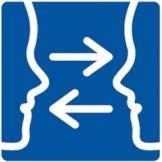 trathbogie Shire Council is committed to removing barriers and increasing opportunities for people with a disability.
We are National Relay Service (NRS) friendly so if you are deaf or have a hearing or speech impairment, you can call through the NRS:
TTY users can phone 133 677 then ask for 03 5795 0000
Speak & Listen (speech-to-speech) users can phone 1300 555 727 then ask for 03 5795 0000
Internet relay users can connect to NRS at www.relayservice.com.au then ask for 03 5795 0000.
Strathbogie Shire Council has been awarded the Communication Access Symbol. This means we have met the standards that make our business or service communication accessible. We are committed to communicating effectively and respectfully with customers who have communication difficulties, and we use strategies and resources to support successful communication.
www.scopeaust.org.au/services-for-organisations/access-and-inclusion-for-businesses/communication-access/
After Hours
The Strathbogie Shire Council can also be reached after hours for emergency enquiries (such as trees or stock on road or dog attacks).
Please call 1800 065 993 and follow the prompts.
24/7 Maternal and Child Health line can be contacted for information, support and guidance relating to Maternal and Child Health including child health, nutrition, breastfeeding, maternal and family health and parenting.
Please call 13 22 29 and follow the prompts.
For life threatening emergencies call 000 immediately