Projects and Works have been hard at work constructing brand new footpaths in and around Euroa. Below are some of the more recent footpaths now accessible to the public..
LIVINGSTONE STREET, AVENEL - STAGE 2 GRAVEL FOOTPATH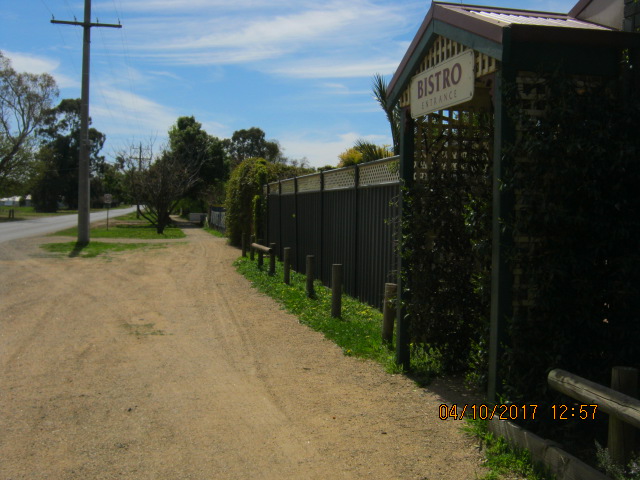 KIRKLAND AVENUE FOOTPATH
Kirkland Avenue, Euroa
A request was made to Council to construct a concrete footpath on Kirkland Avenue from the Railway Street side to the existing Uniting Church. Due to increasing acccess to the church, with many pedestrians making their way from the railway underpass on Railway Street, this new path has recently been completed and has addressed the crossing area over the kerb and gutter at Railway Street and is 1.5 metres wide. This path width will assist passing for pedestrian traffic and other footpath users. It was also very timeley that the new NBN node was fitted and the Telstra pit repaired at the corner of Railway Street and Kirkland Avenue, before the new path was constructed. This footpath was an item from the 2016-17 Budget.
Weir Street, Euroa
A widened 1.5 metre concrete path has replaced the old narrow path, upgrading part of the link from Euroa Health/Granite Hill aged care facility to the Euroa Corner Store and towards the Euroa township and nearby schools.
Anderson Street, Euroa
A new 1.5 metre concrete path link is being constructed between the existing traffic lights at Clifton Street and the path in front of houses (some 50 metres north-west), upgrading the potentially ponding gravel areas.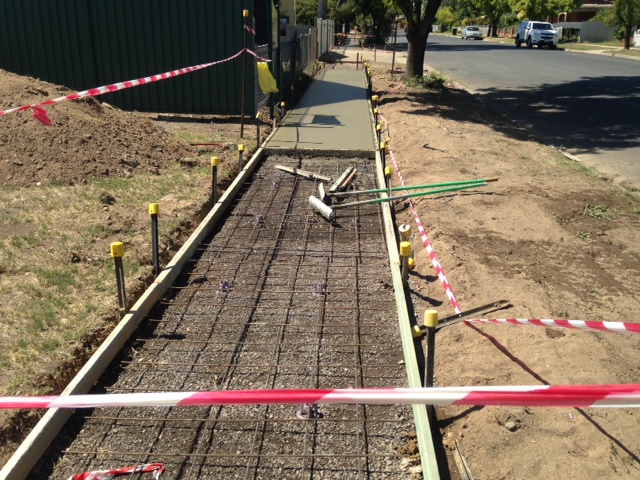 Concrete pour on McGuinness Street, Euroa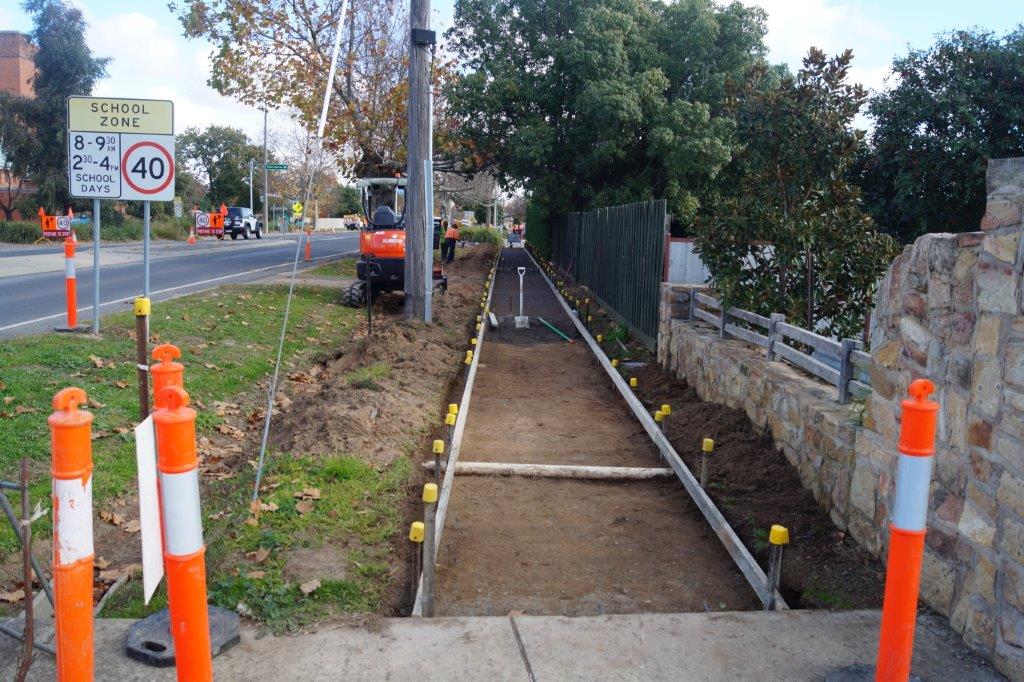 Clifton Street, Euroa
A footpath is currently being constructed partly along Clifton Street, up until the corner of Binney Street in Euroa.