2019 Australia Day Awards
On Saturday 26 January 2019, there will be Australia Day celebrations in Avenel, Euroa, Longwood, Nagambie, Strathbogie and Violet Town.
If you have any queries please contact Libby Webster, Visitor Economy and Event Coordinator at the Strathbogie Shire Council on 03 5795 0000 or This email address is being protected from spambots. You need JavaScript enabled to view it. .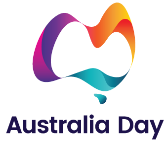 Award Nominations are now OPEN
Nominations closed at 5pm sharp Thursday, 1 November, 2018.
Late nominations will NOT be accepted
Nomination forms are available:
Avenel General Store, Queen Street
Euroa Council Offices, 109A Binney Street or Euroa Hub, 50 Binney Street
Longwood General Store, 12 Down Street
Nagambie Visitor Information Centre, 317 High Street
Under the Sun Café, 14 Main Street Strathbogie or General Store, 30 Main Street
Violet Town Post Office, 27 Cowslip Street
Award Categories
Community Organisation of the Year
Community Event of the Year (event occurred after 27/01/2018)
Junior Citizen of the Year (under 15yrs at 26/01/2019)
Young Citizen of the Year (between 15-25yrs at 26/01/2019)
Citizen of the Year (over 25yrs at 26/01/2018)
Award Ceremonies - Saturday 26 January 2019
There will not be a specific Shire-wide ceremony this year, however there will still be Shire-wide awards. The Shire-wide awards will be awarded to the recipients at their own town ceremony.
Avenel
Jubilee Park, Queen Street
9:30am Ceremony
10:30am Morning Tea
Guest Speaker: TBA


Euroa
RSL Park, Kirkland Avenue
12:00pm Ceremony
1:00pm BBQ
Guest speaker: TBA
Longwood
Longwood Recreation Reserve, Down Street, Longwood
5:00pm Children's games
6:00pm BBQ
7:00pm Ceremony
Guest speaker: TBA
Nagambie
Rear of Nagambie Library, Cnr High & Vale Streets
9:30am Sausage sizzle BBQ
10:00am Ceremony
11:00am Sausage sizzle BBQ
Guest speaker: TBA
Strathbogie
Strathbogie Memorial Hall, Main Street
9:30am Ceremony
10:30am Morning tea
12:00pm BBQ
Guest speaker: TBA
Violet Town
Violet Town Community Complex, 36 Cowslip Street
7:30am Breakfast
9:00am Ceremony
Guest speaker: TBA
Past Australia Day Award Winners
Click here to view past Australia Day Award Winners